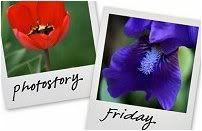 Hosted by Cecily and MamaGeek
Sophie: Mommy, I want to sing that song that makes you smile.
Mommy: Awww! Let's hear it!
Sophie: (in the CUTEST little singing voice ever):
Like a River in the Ocean,
My Potion
Move On,
Like a river in the minute, move on.
Move On, is what we did today! The flu is over (THANK GOD) the SUN is shining and the breeze--although very brisk--was WARM! It was a beautiful day and we wasted no time getting outside. We played at the park, took a bike ride, and then played hopscotch on our home-made sidewalk hopscotch board. PERFECT DAY!
Life is good!
Sophie was so happy today she even posed for a quick picture. This kid rocks!
Yep, that brought down the house!!!!!!
Any guesses to the band? Anyone?
Well, how about this--I'm combining today's PSF with a giveaway--a PAY it FORWARD giveaway.
A couple of months ago a dear blogger buddy, Kelly at Close to Home, read the book, Chicken Soup for the Mother of a Preschoolers Soul, and loved it so much she wanted to share the wealth. I jumped on it because I love all things Chicken Soup and this book did not disappoint.
Plus, Kelly, being the awesome blogger that she is, sent me some goodies that Sophie and I adored--take a look:
Now it's my turn to share. I want to send someone this copy of the book and keep it going. If you would like to read it, just say so in a comment. I'll pick someone Monday. Oh, and please leave me an email so I can contact you!
Have a great weekend!
and Thanks Kelly! The booked rocked and I am finally paying it forward!!!!!