I thought it would be fun to have a little car picnik before going into CostCo the other day (saying NO to mcdonalds is sooooo much easier than saying no to the delightful offerings of pizza and hot dogs at the Costco cafe.)
Then I started to feel a little guilty about feeding her junk food-especially since I choose to be healthy that day and Sophie had a yummy flavor of chicken fat coating her lips.
So yesterday, instead of napping she wanted to go swimming. No problem-anything to
ease my guilt
get some exercise!
I should mention here that last night around 5PM the car thermometer read -15 below zero!!!!!!!!
So to the pool we went. Even I thought I was crazy-- until I realized--hey, I get to park here now!
Whoohoo for special parking!!!!!!!
Have a great weekend!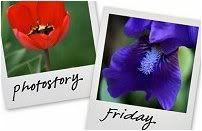 Hosted by Cecily and MamaGeek