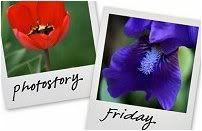 Hosted by Cecily and MamaGeek


The popcorn was perfectly buttered. The pretzel was hot and the cheese very scrumptiously cheesy. The freezee was blue raspberry. The twizzlers absolutely made our mouths happy! Sophie's outfit was a fantastic combo of Christmas ruby red slippers with her red and white striped outfit to match.
She was the perfect HSM mascot.
AND, the theater was empty. Blissfully, quietly, and comfortably empty so that my little cheerleader in training could totally enjoy our first official movie together. (We tried once about a year ago with her daddy and she only lasted until the animated portion of Enchanted lasted.)

EVERYTHING was awesome. We ate our treats. We sang the songs. We danced in the aisle! Literally -- because no one else was there! We ran up and down the steps and sat way at the top.
We snuggled and relaxed while we happily enjoyed the final farewell to our fave group of teenagers.

The movie itself? Good old Disney with it's own brand of delightful cheese--that we happen to love. But the MUSIC! It was amazing. And there was tons of it--almost a sort of rock-opera; they literally sang out their HUGE teenage problems. It was soooo cool.

We love all things HSM. And the elves today decided to leave Soph something that says


'We understand how much you love this stuff.'



This is what belief in Santa really looks like!