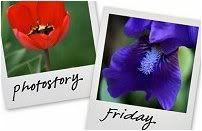 Hosted by Cecily and

Emily
Sophie asked me if she could play with her new stamps the other day.
Why did I assume postage stamps?
And why did I think it would have been OK to waste postage stamps--since obviously I didn't ask or even think to go check?
OH WELL--the money saved in potentially ruining a book of stamps was much better spent on soap and water and the three showers it took before the stamps finally cleaned up off her skin.